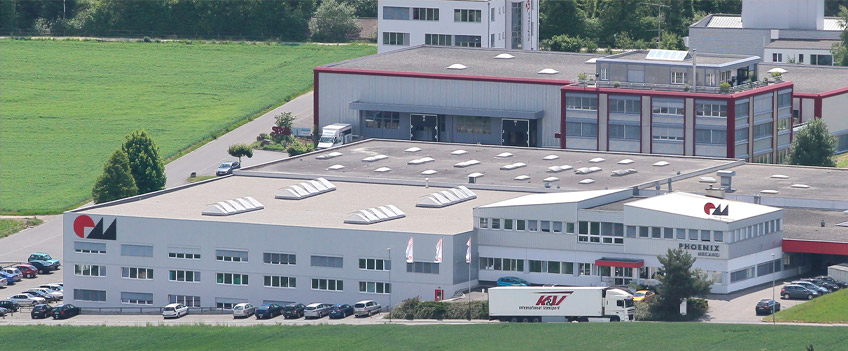 Phoenix Mecano – lineartechnology for the futur
Phoenix Mecano delivers innovative technology for enclosures, aluminium profile systems, linear actuators and lifting columns. We have two locations in Switzerland: The main office of the holding company and Phoenix Mecano Solutions AG are located in Stein am Rhein. Phoenix Mecano Management AG has its main office in Kloten; this is where the operational management for the entire group is carried out. With a network of production, development and sales locations, Phoenix Mecano is present at over 60 locations worldwide and over 7000 employees.
SMART SOLUTIONS FOR AGRICULTURAL ENGINEERING
The application areas of linear actuators are many and varied: from industrial agricultural machinery to off-highway machines – both mobile and stationary. Based on our years of experience and outstanding technical expertise in the fields of drive and system technology, Phoenix Mecano develops, manufactures and sells efficient and reliable products.
Linear drives from Phoenix Mecano unite high compressive and pulling forces in a compact yet robust housing. This enables them to withstand extreme conditions such as strong vibrations, dust, cold or heat. They are perfect for use within demanding applications that have limited available space.
Versatility is a top priority. Phoenix Mecano's linear drives are suitable for a wide range of mobile and stationary applications, in established machines or pioneering agricultural robotics. These include modern dosage and drilling machines, mowing technology, aeration systems, cleaning technology and storage/selection applications.
THE CUSTOMER IS OUR FOCUS – WORLDWIDE
Our top priority remains the needs of our customers. That is why our customers are always at our side during product development: all the way from planning to implementation. As a systems supplier, Phoenix Mecano develops customized solutions that feature a high degree of vertical integration – this includes comprehensive, global services. This enables our drives and systems to satisfy each and every individual requirement. Thanks to our superb versatility, Phoenix Mecano is the ideal partner for application-specific solutions.