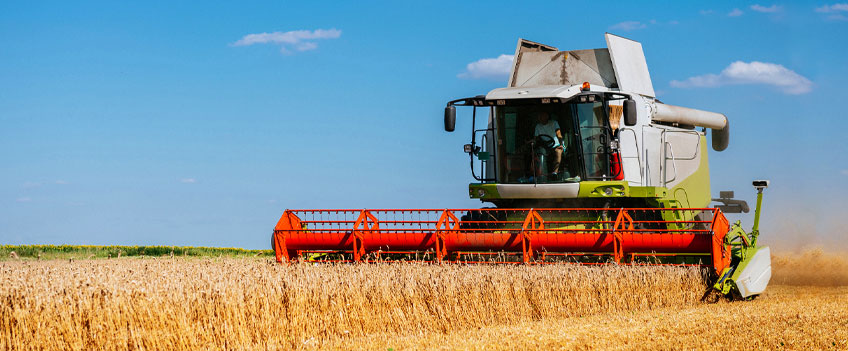 Linear drives for Agricultural Machinery
Dust, heat and unevenness in the ground are just a few of the challenges that agricultural machines have to deal with day in and day out. Phoenix Mecano's versatile drive solutions can withstand these extreme conditions at all times. Our linear drives have an extremely robust construction and, therefore, outstanding environmental resistance and durability. Thanks to their compact design, they are very versatile and can be used for both mobile and stationary machines – even when space is limited. Such applications include:
Balers
Fertilizer spreaders
Harvesters
Field choppers
Combine harvesters
Crop protection equipment
Mechanical weed control
Cultivation technology
When installed in agricultural machinery, our robust linear drives are capable of a wide range of functions. They can, for example, adjust sieves, regulate the dosage of products, and open and close grain tanks. The maintenance-free DC motors used inside Phoenix Mecano's linear drives reinforce the excellent reliability and operational safety of these drive systems.