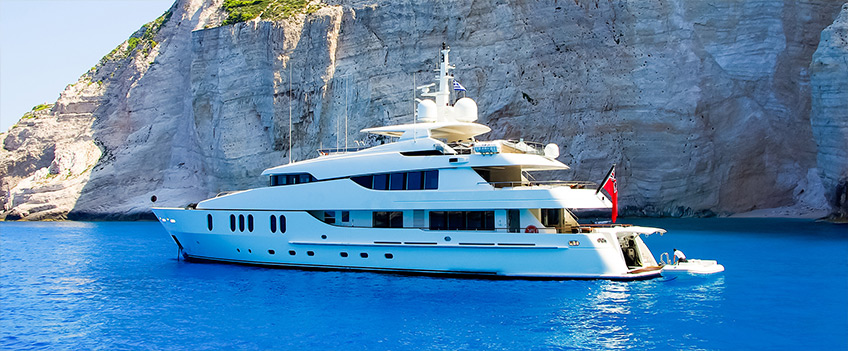 Linear Actuators for Marine and Offshore Technology
Applications involving water, and especially salt water, pose an immense challenge to the equipment being used. Phoenix Mecano's drive solutions master these challenges while delivering outstanding reliability to users. Our robust linear actuators feature stable construction and high IP protection. Thus, they are perfectly suited for marine and offshore applications. Their versatile range of applications also covers:
Container ships
Cruise ships
Sail boats
Yachts
Maintenance and assembly equipment
Navigation and control technology
Fishing Technology
Processing plants
Among the many functions that our robust drives carry out for marine and offshore technology are controlling bathing platforms, opening and closing all types of windows and hatches, and adjusting the tilt angle of GPS antennas. Thanks to their maintenance-free motors, reliable adjustments and simple operations, linear drives from Phoenix Mecano ensure a comfortable experience at sea. Phoenix Mecano also designs and develops customized variants of drive technology which are precisely tailored to specific applications.